Dr. Shawna Flanagan is a Board Certified Dermatologist, as well as an accomplished Mohs surgeon, known for the quality of her cosmetic dermatology skills, the depth of her knowledge and her caring and compassionate attitude.
Her education includes the University of Missouri-Kansas City Six Year Accelerated Medical Program, Internship and Residency in Internal Medicine at New York University Medical Center, National Institutes of Health Post-Doctoral Research Fellowship: Department of Dermatology, New York University, Residency in Dermatology at the University of Miami School of Medicine: Department of Dermatology and Cutaneous Surgery, Assistant Clinical Professor of Dermatology and Dermatologic Surgery, University of Miami and Department of Dermatology and Cutaneous Surgery. Dr. Flanagan opened her private practice in October 1998 in Jupiter, FL.
Board certifications include the American Board of Dermatology and American Board of Mohs Micrographic Surgery.
Married to Dr. Amir Lubarsky, Internist/Physican, Dr. Flanagan and her husband have two college kids. Her favorite hobbies are traveling, gourmet food and wine, and exercising and yoga to stay healthy!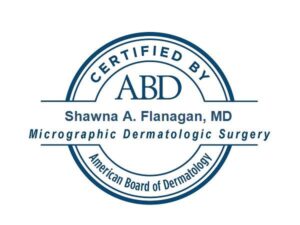 Specialty
Cosmetic Dermatology
Degrees
Board Certified Dermatologist
Contact Info
600 Heritage Drive Suite 101
Jupiter, 33458, Florida
Work Days
Monday
Tuesday
Wednesday
Thursday
Friday