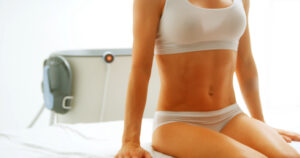 Experience the Power of EMSCULPT NEO
Achieve the sculpted body of your dreams with our new EMSCULPT Neo treatments from award-winning BTL Aesthetics. The world's only procedure designed to build muscle and tone the body simultaneously, this powerful non-invasive treatment combines Radio Frequency energy with the High Intensity Focused Electro-Magnetic energy of its predecessor, EMsculpt, for powerful body improvements in just a 30-minute session.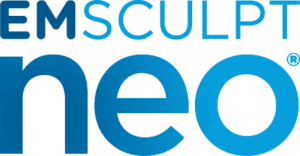 EMSCULPT NEO is specifically designed to improve the abdomen, buttocks, arms and calves.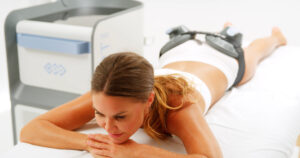 EMSCULPT NEO builds off the legacy of its predecessor, EMSCULPT, and is the first and only non-invasive body shaping procedure that can build muscle and burn fat at the same time.
It works by emitting both radio frequency and high-intensity electromagnetic energies for simultaneous fat elimination and muscle building.
Achieve impressive results with just a short 30-minute session – treated patients have an average end result of 30% less fat and 25% more muscle! Hello, beach body.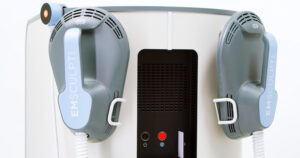 Fast & Effective Treatments
Each expert session takes just 30 minutes, with a recommended minimum of 4 sessions scheduled 5-10 days apart. We'll provide a treatment plan tailored to your specific goals so you can achieve the best possible results from EMSCULPT NEO. After all, who doesn't want a flawless physique all year round?
You'll leave feeling like you've had an intensive workout combined with a pampering hot stone massage – but of course, all you'll need to do is lie down and relax during the treatment itself.