WELCOME TO GENESIS DERMATOLOGY
We are dedicated to quality patient care and a personalized family atmosphere.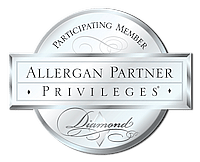 WHAT IS A BOTOX® DIAMOND PROVIDER?
BOTOX® Cosmetic is manufactured by Allergan, and is most frequently used to smooth out facial wrinkles. When a facility is rewarded with Diamond Status by Allergan, it means that the practice falls within the top four percent of all BOTOX® Cosmetic injectors in the United States. Diamond Status signifies extensive experience with BOTOX®, an ongoing trusted relationship with Allergan and top quality BOTOX® practices.
Qualified Providers
Our providers are board certified in dermatology, and provide our patients with the best care possible.
Natural Results
We understand the aging process and provide our patients with the best possible care so your results are natural.
Full Service Treatments
We provide a full scale treatments including Cosmetic Dermatology, Medical Dermatology, and Laser Treatments.
Comprehensive Dermatology Care
Our Services
Cosmetic Dermatology
Medical Dermatology
Laser Dermatology
Cosmetic Dermatology

Injectables, Injectable Fillers, Collagen Stimulants and More.

Focusing on improving and enhancing the appearance of your skin aesthetically, artistically and cosmetically.

Learn More

Medical Dermatology

Give Your Skin The Medical Care It Needs To Stay Healthy.

With our medical treatments, our goal is to help you make your health and safety your greatest success, including Reconstructive services and Skin Repair.

Laser Dermatology

The Most Powerful Tools In Cosmetic Dermatology.

Treatment to minimize the facial wrinkles and to smooth out rough, uneven skin and other imperfections. Using a short concentrated light beam, the procedure will eliminate unhealthy skin and restore younger skin.

Learn More
We Are Here For You
Board-certified dermatologist, Dr. Shawna Flanagan, along with our medical team, are dedicated to medical and cosmetic dermatology, using the latest techniques and health information to provide solutions to skincare issues with real results.
Don't Miss Out
Discover Our Latest Cutting-Edge Treatments
Latest Tips & News
Get the latest news, special events, specials, and promotions from our Genesis Dermatology Blog!
When our board-certified dermatologists in Jupiter constantly remind our patients to apply sunscreen all year 'round, we someti
What's New
Now Offering
Summer Specials

You don't want to miss these deals!

3 specials to make you look & feel your best this summer!

Pro-Nox

Nitrous Oxide For Pain & Anxiety.

The safest nitrous oxide mixer available, it not only provides pain relief but helps lessen stress for our patients who may feel some anxiety before or during a procedure.
I LOVE going to Genesis, I get IPL laser done and Botox, it always last as long as they say it will and never hurts. They are always friendly and know how to take care me. I highly recommend them!
The office staff are all very sweet and welcoming. I recommend anyone needing a dermatologist to go to Genesis Dermatology!!!
Leave A Review