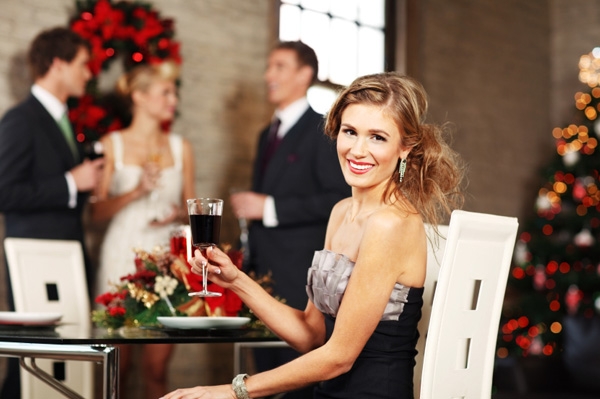 Three Ways To Get That Holiday Glow
Throughout human history, during the coldest winter months we have celebrated the return of the sun. Of course, we've come a long way since the days of dancing around the campfire, and it's not really all that "cold" here in Southern Florida. But we still do parties, the more glitter the better, because the impulse is still the same—we've turned the corner from darkness into light, so let's make merry!
Holiday parties are not only fun, but essential to our morale. They begin as early as Thanksgiving and extend into the new year. You may be seeing people you haven't seen in months, or longer, so of course you want to put your best face forward.
Your board-certified dermatologists, at Genesis Dermatology in Jupiter, FL, have many ways to help you perk up your skin, lift up your look, and smooth away the tiny wrinkles that make you look older than you feel. Here are just three.
Fillers are the go-to treatment for fast results. Many of our treatments can fill wrinkles, lines, and hollows in less than a half-hour, and last for months. Others can volumize where desired, on such trouble spots as chins and jawlines, thinning lips and cheeks, even hands.
Genesis Dermatology offers a wide range of various injectable fillers specially targeted for the results you want. The Juvederm family of products has products for every area of the face, but there are many available filler options available to you are just some of the options available to you, depending on your unique needs and goals.
And note: For a limited time only, we are offering a Fall special on Radiesse and Belotero filler treatments. Regularly $1,450, you can get both for only $1,099, a savings of $351. Treat those pesky fine lines, "parentheses," and lip lines in time for your Thanksgiving feast.
When it comes to natural skin care, what could be more natural than employing a product produced by your own body? Platelet-Rich Plasma (PRP) therapy employs platelets extracted from your own blood, which are then injected into various areas of the face. These cells, which help tissue heal and create new create new cells, promote the growth of collagen to support your skin. Thus, it is a natural way to smooth wrinkles and tighten the skin, as well as improving the skin's texture.
This 15-minute procedure requires no down-time, and you'll begin to notice results in as little as three weeks. It can also be combined with other procedures such as laser therapy and fillers, depending on your needs. For a more youthful, radiant glow, ask us about PRP therapy.
Called by Time magazine "The Drug That's Treating Everything," in cosmetic use it is the ultimate treatment for wrinkles on the face. For frown lines between the eyebrows, forehead furrows, and crow's feet beside the eyes, this 10-minute treatment will begin showing results in as little as 48 hours. No downtime, natural-looking results, a more youthful appearance . . . no wonder this is the most common cosmetic procedure in America.
So before you set out to find the perfect little black (or red or gold) holiday dress, be sure your face is party-ready by calling Genesis Dermatology: (561) 296-5222.