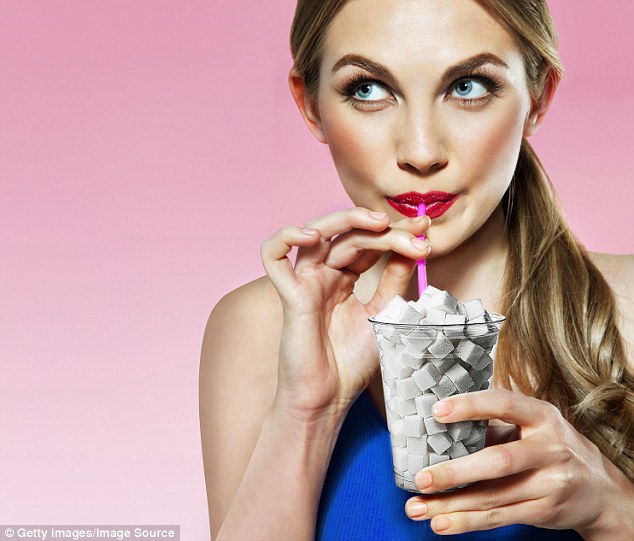 Skip the Sugar for Better Skin
Valentine's Day: dinner out, long-stemmed red roses, champagne, and of course, the traditional heart-shaped box of delicious candy. Before you start searching through that box for your favorites, though, stop and think of what the sugar it contains might be doing to your skin.
Besides the weight gain associated with this alluring white powder, sugar has been implicated in a host of bodily ills, from diabetes to heart disease to cancer. As you might have guessed, it's also connected with causing or exacerbating numerous skin problems, including acne, rosacea, sagging skin, and wrinkles.
When you ingest sugar, the body breaks it down into glucose, raising your insulin levels and causing inflammation throughout the body. In addition, through a process called glycation, the sugar molecules attach themselves to protein molecules, including collagen and elastin, the two proteins responsible for keeping your skin plump and wrinkle-free. This process permanently damages both collagen and elastin, causing them to become more rigid, thus causing your skin to thin, wrinkle, and discolor.
Although studies about sugar's effect on acne and psoriasis conflict, several have shown a definite correlation between a high-sugar intake and the onset or worsening of both these conditions. And, at the far end of the scale, excess sugar consumption can cause you to develop insulin resistance, which can show up on your skin in the form of excess hair growth and dark patches on your neck and body creases.
So what can you do about sugar's detrimental effects on your skin?
Start with the (relatively) easy part: Cut out the candies, cookies, cakes, pastries, and sugared drinks. If you can do this, you will notice improvement in your skin's texture and appearance within a matter of days.
If you really want your skin to look its best, though, you'll have to be more vigilant, because refined sugar hides in places you wouldn't expect, from beer to ketchup to salad dressings. Basically, any processed foods should be suspect, so check the labels before you use them.
Finally, consuming only fresh foods is the safest way to ensure you won't be ingesting any sneaky sugars. Fruits, vegetables, and nuts are key to a healthy diet. Potatoes, pasta, white rice, white bread and rolls . . . anything white (except mushrooms and cauliflower) should be avoided.
And for the highest quality skin care, consult your board-certified dermatologists in Jupiter, Florida at Genesis Dermatology. We can not only help advise you on the best foods, vitamins, and nutrients for your skin, but offer you a host of cosmetic and medical dermatology services designed to restore your skin to its natural, youthful glow.