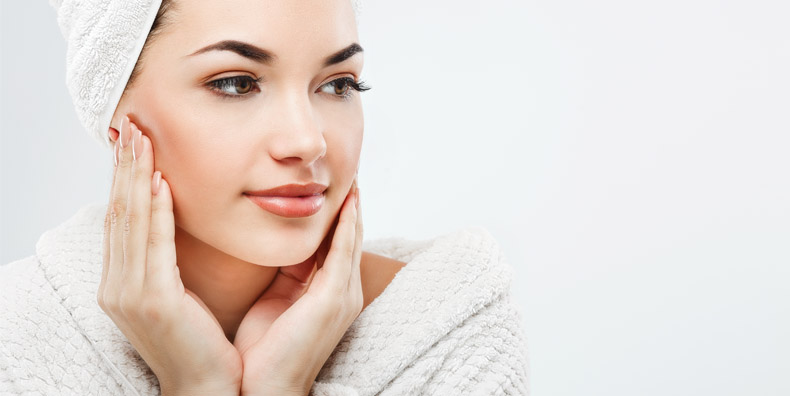 Alpha Hydroxy Acids and Your Skin
Your board-certified dermatologists in Jupiter, Florida, at Genesis Dermatology, often receive questions from our patients about the effectiveness of various skin care additives, which of course we are happy to answer.
One common compound that is found in numerous skin care products these days is alpha hydroxy acid (AHA). It is present in many moisturizers, toners, cleansers, even masks, and is touted as a treatment for smoothing fine lines and surface wrinkles, improving skin texture and tone, unblocking and cleansing pores, and improving the overall condition of the skin.
In general, we have found that these products perform as advertised. AHAs are a type of acid contained in various food groups. The five major types of AHAs are:
lactic acid, found in sour milk
citric acid, derived from oranges and lemons
glycolic acid, extracted from sugar cane, pineapple, and cantaloupe
tartaric acid, contained in grapes
malic acid, which comes from apples and pears
Products containing AHAs work by causing exfoliation, meaning stimulating the surface of the skin to shed. Some of the products containing AHAs have been marketed as "skin peelers," which may contain relatively high concentrations of AHAs, and have been promoted for treatment of acne, scar removal, and lightening discolorations of the skin. Stronger concentrations cause more extensive exfoliation, and can be used only under the supervision of a dermatologist or physician, because they are in fact considered drugs under the law.
In general, though, the U.S. Food and Drug Administration (FDA) has concluded that products containing AHA are safe for use if:
The AHA concentration is 10 percent or less.
The final cosmetic product has a pH of 3.5 or greater.
The final product is formulated in such a way that it protects the skin from increased sun sensitivity or its package directions tell consumers to use daily protection from the sun.
Any product you can buy over the counter that contains AHA must meet these requirements, and therefore are safe to use if you follow package directions. Sun sensitivity is the main negative side effect of the use of products containing AHA, and the FDA has recommended that the following information be included on all such products:
"Sunburn Alert: This product contains an alpha hydroxy acid (AHA) that may increase your skin's sensitivity to the sun and particularly the possibility of sunburn. Use a sunscreen, wear protective clothing, and limit sun exposure while using this product and for a week afterwards."
The Dermatology Review recommends that, before you buy a cleanser, peel or other skin care product containing AHA, you understand how they are created, their effects on the skin, and what kind of side effects you might experience with their use.
In general, citric acid is best for its antioxidant properties. Malic acid promotes smooth, firm skin. Glycolic acid works well on improving the skin's complexion and texture. Lactic acid is recommended for those with sensitive skin, because it's the most gentle. Rumored to have been used by Cleopatra for bathing, it is useful for treating fine lines, dry skin, and acne. Tartaric acid is an antioxidant and gentle exfoliant for freshening skin.
If you have any questions about this or any other skin care product, please contact our dermatologists. We can help you sort through the pros and cons regarding the best regimen for care of your skin.
It's Skin Cancer Awareness Month! Get 20% off all Sun Hats, Sun Shirts and Sunscreen at our office!