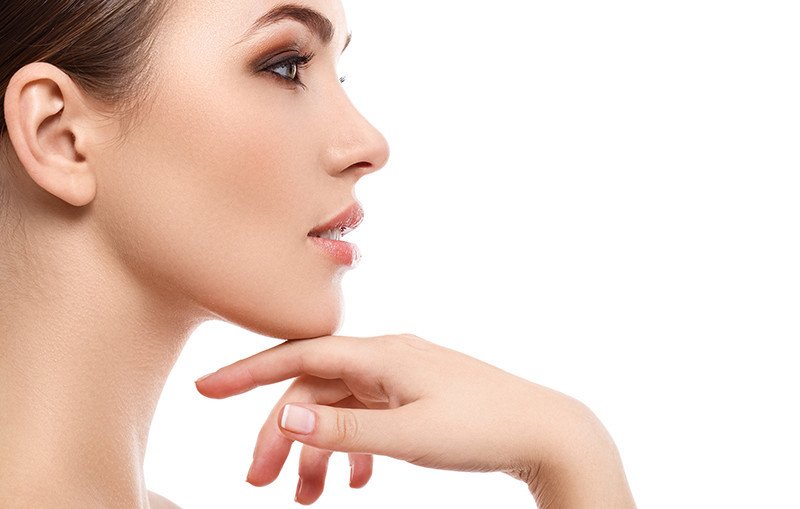 Will Taking Collagen Supplements Make a Difference On Your Skin?
Your board-certified dermatologists in Jupiter, FL at Genesis Dermatology want to help make your skin appear as youthful as possible, as well as to ensure the overall health of this largest organ of your body.
So you've heard us many times talk about the role collagen plays in this endeavor. Collagen is not only the most abundant protein in the body, it also plays a pivotal role in maintaining the fresh and healthy appearance of your skin, nails, and hair, as well as maintaining the connective tissue for arteries, various organs in the body, muscles, blood cells, and cartilage.
Unfortunately, after the age of 20, one percent less collagen is produced in the skin for each year that you age. Exposure to sunlight speeds this process, along with the natural aging process.
So if collagen is the magic bullet that keeps us looking and feeling young, why not just pop a capsule, or drink one of the many commercially concentrated collagen powders available on the market? Result: instant youth!
Well, perhaps not. Although at least one study from 2014 seemed to show a positive result in wrinkle reduction from ingesting 2.5 grams of a hydrolyzed collagen peptide, other researchers and many dermatologists remain skeptical.
For one thing, part of the function of the digestive tract is to break down proteins, including the collagen fragments that are supposedly the miracle ingredient in these supplements. From a medical standpoint, it seems unlikely that a sufficient amount of usable collagen could reach its intended target.
For another, collagen supplements are not tested by the U.S. Food and Drug Administration (FDA) for safety or purity, and this alone might give you pause before you ingest one of these substances.
Finally, some people are sensitive to the unaccustomed onslaught of protein substances in their gastrointestinal tract, and side effects that have been noted with collagen supplementation include constipation, fatigue, abnormal heart rhythms, bone pain, and high blood pressure. Users who may be allergic and not know it could experience such side effects as vomiting, skin rashes and other reactions.
(Note: None of this applies to dermal filler injections when administered by a qualified dermatologist such as those at Genesis Dermatology. Our clients see immediate and safe results from such injections which help replace the collagen we continue to lose as we age.)
Instead of supplements, you can use food alternatives to naturally boost collagen through a healthy diet consisting of eggs, dairy, grass-fed meats, bone broths, fruits and vegetables (particularly dark, green leafy vegetables), legumes, nuts, whole grains, and fish. In addition, beans, cabbage, garlic and onions are rich in sulphur, which helps maintain collagen production throughout the body.
Of course, preventing damage in the first place is the best approach. Stay out of the sun, always wear a sunscreen of SPF 50 or higher, and don't smoke. Cigarette smoking not only degrades the collagen you have, it hinders the body's ability to make more.
We do also recommend our supplement for hair loss called Nutrafol which contains hydrolyzed marine collagen and hyaluronic acid. This formula is hydrolyzed to a low molecular weight for better bioavailability and we have seen some amazing results.
And, as always, if you have questions about the efficacy of any skin-care product, consult your board-certified dermatologists at Genesis Dermatology.