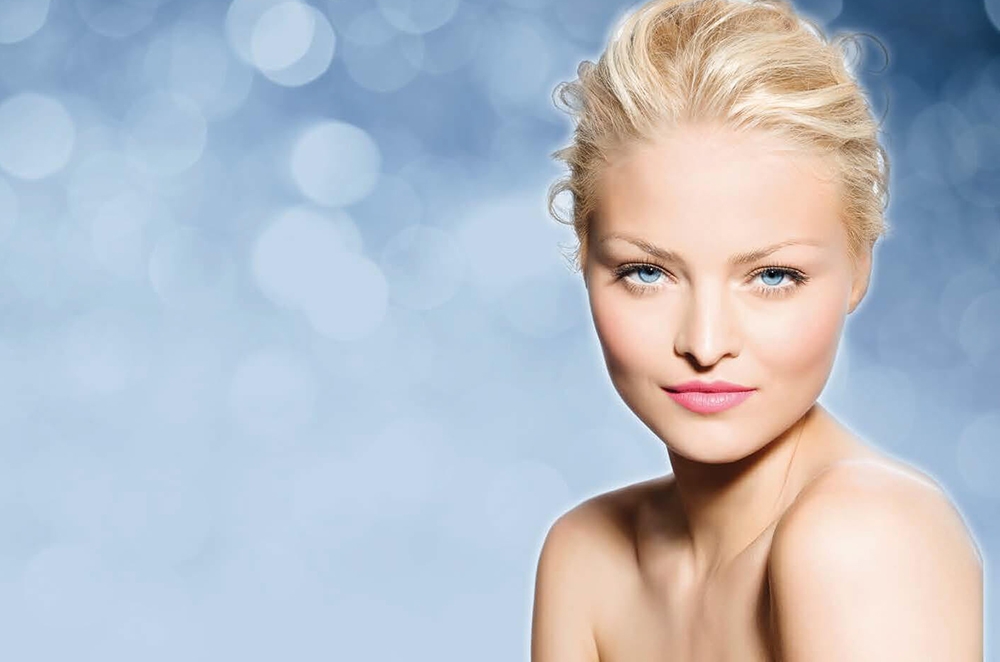 New Year, New You
What better way to ring in the new year than with a whole new look? The place to find it is at Genesis Dermatology in Jupiter, Florida. Our board-certified dermatologists can help you explore your needs and show you how to achieve the results you desire. Whether you have trouble spots you'd like to eliminate or are just looking for a fresher, more youthful appearance overall, we have your solution.
Here are just a few of the state-of-the-art services we offer that can renew and rejuvenate your appearance from head to toe.
If you've tried diet and exercise to trim and tone your body but just can't seem to lose that last little bit of bulge, truSculpt is your answer. It is a breakthrough in the non-invasive treatment of problem areas onthe body, the next generation in body sculpting and contouring. Virtuallypainless with no downtime, the procedure uses a radio frequency (RF) device todeliver precise, deep-heat treatment to targeted areas of the body forsculpting, tightening, and fat reduction. It can be used anywhere on the body: abdomen, thighs, buttocks, or wherever you'd like to reduce unsightly areas of fat.
Platelet-Rich Plasma (PRP) Therapy
Have you heard about this innovative new way to rejuvenate the appearance of the skin? The process uses platelets extracted from your own blood to promote collagen production, and thus helps to reduce fine lines and wrinkles, facial scarring, abdominal striae, and sun damage. Because PRP uses cells from your own body, it is an all-natural way to smooth wrinkles and tighten the skin, as well as improve the skin's texture.
LimeLight is a light-based therapy that is often referred to as a "photofacial," because it treats the damage caused by exposure to the sun. Used to reduce redness, including fine blood vessels, freckles or age spots on all parts of the body, it can also be used to treat the signs of rosacea. LimeLightis a controlled laser that directs pulses of heat to deeper layers of the skinto disintegrate the melanin-pigmented cells. This procedure is non-invasive andvirtually painless.
Another non-invasive procedure that can lift and tighten brows, the neck, the area under the chin, as well as the chest and décolletage, is Ultherapy. It uses ultrasound technology to stimulate collagen production in the skin's deep, inner layers. Employing the body's own regenerative powers to produce the collagen necessary to gently and gradually lift and tighten skin, Ulteraphy is a non-surgical approach to lift, tighten, and refresh your skin.
HALO™, the world's first Hybrid Fractional Laser (HFL), is revolutionizing resurfacing. HALO delivers non-ablative and ablative wavelengths to the same microscopic treatment zone, giving patients results they love without the discomfort or downtime they expect. Long-term sun exposure, active lifestyle and the wear and tear of everyday living results invisible signs of skin aging, including wrinkles, discoloration, scars and laxity. A fractional treatment allows the epidermis to heal quickly while leaving the dermis intact.
For a safe, comfortable skin treatment that can hydrate dry skin, minimize the appearance of wrinkles and large pores, treat oily or acne-prone skin and reduce sun spots or age spots, SilkPeel Dermal infusion utilizes water (hydrodermabrasion) in conjunction with a diamond tip wand instead of a harsher crystal, which leaves the skin feeling silky, clear, and refreshed. The difference with SilkPeel is, unlike the typical discomfort of other types of skin peels, SilkPeel is painless and even relaxing, similar to a deep-tissue massage.
As we recently announced, we have also introduced the cutting-edge PRO-NOX machine to our practice, which delivers an ideal combination of 50 percent nitrous oxide—often called "laughing gas"—and 50percent oxygen to gently soothe anxiety and relieve pain during our cosmetic procedures. It is so safe that the same combination of gases is used in birthing centers during labor and delivery. For the ultimate in comfort, ask us about PRO-NOX.
We also offer the latest in dermal fillers, Botox, the revolutionary Halo hybrid fractional laser system, and so many other ways to give you a whole new look for the new year. Talk to us today and let us show you how easy it is to achieve a refreshed, revitalized appearance for 2019.