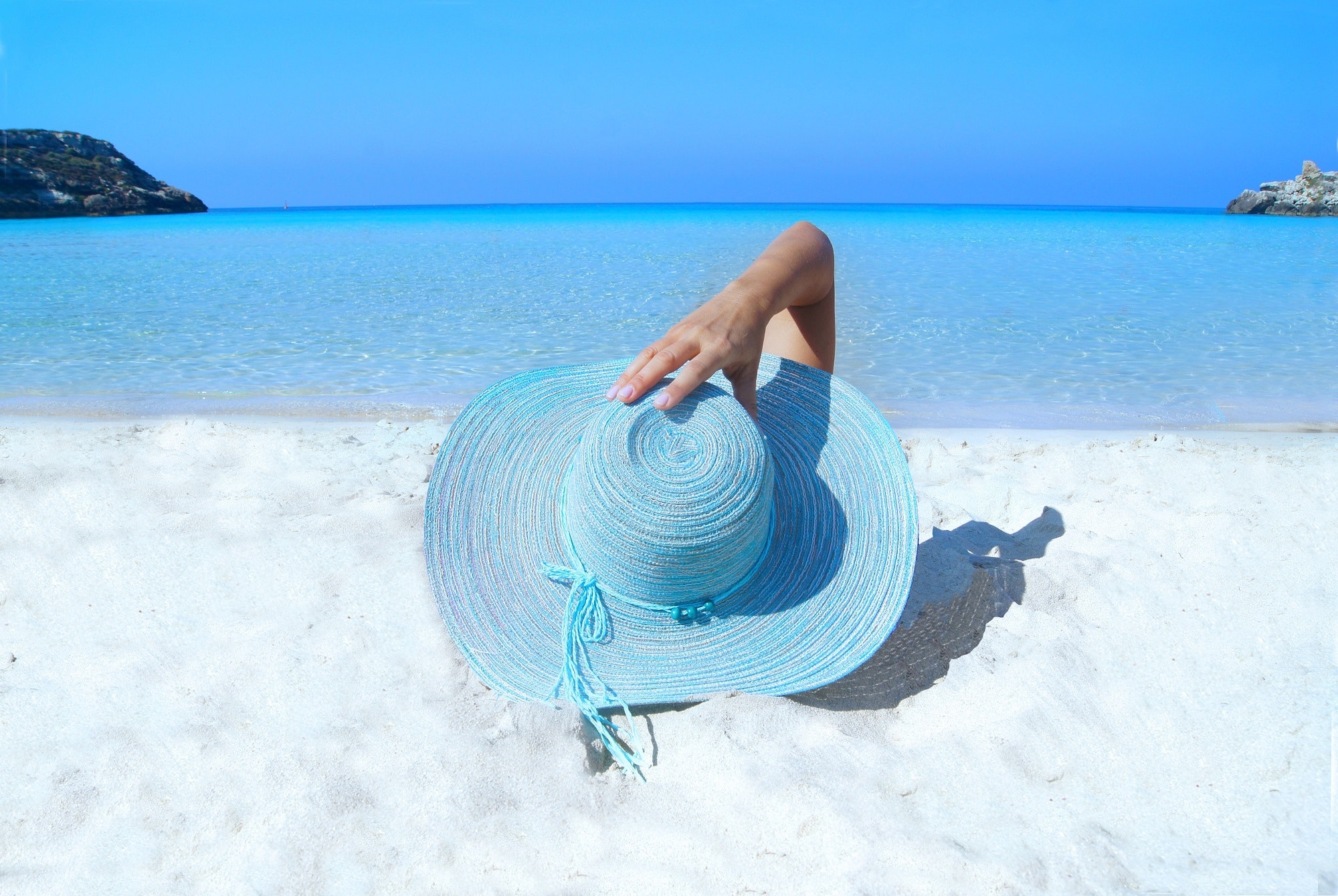 The Best Path to Younger-Looking Skin
Our board-certified dermatologists in Jupiter have myriad ways to help you retain and recover your youthful good looks. But there is a free, simple, and safe way to do that on your own: Avoid the sun. Or at least protect your skin from its harmful effects.
There's no doubt that lying in the sun feels good. It's relaxing, warming, and soothing. But the fact is that tanning—whether from the sun or from a tanning booth—is the most damaging thing you can do to your skin. The ultraviolet (UV) light of the sun's rays are the primary cause of aged-appearing skin, as well as for various forms of skin cancer.
Effects of the sun
Our culture has, fortunately, moved away from the notion of a "healthy" tan. The idea that a "glowing bronze" appearance adds to attractiveness has gone the way of rotary-dial phones and elevator operators.
Here's why:
The UV light emitted by the sun's rays damages the elastin in your skin that supports it, causing it to stretch and eventually to lose the ability to snap back into place, thus forming wrinkles. It affects the skin's ability to heal, resulting in freckles, benign tumors, mottled areas of the skin (either red or brown), small, red "spider veins" concentrated primarily on the upper cheeks and nose (telangiectasias), and an overall yellow discoloration of the skin.
Research has found that a woman at age 40 who has protected her skin from the sun actually has the skin of a 30-year-old. One study found that significant differences were apparent in both wrinkles and skin-texture quality between those who were exposed to the sun's UV light and those who weren't. The more sun exposure you get, the more damage your skin will receive.
The deadliest effect
Because May is Skin Cancer Awareness Month, we wanted also to highlight not only the damage sunlight can do to your looks, but to your life. And that, of course, is skin cancer, which is triggered by UV light's damage to the skin's DNA. This causes the cells to create mutations or "errors" during replication, which causes the cells to grow out of control, resulting in cancer.
Research has shown that even a single bad sunburn as far back as childhood can result in skin cancer later in life, because of the lasting DNA damage. The same damage can result from less intense but cumulative exposure over a period of years.
Skin cancer is the most common of all cancers in the United States. Every year, approximately 1,735,000 Americans are diagnosed with this preventable disease, and an estimated 610,000 die from it.
How to protect your skin
To ensure you keep your skin safe and young-looking:
Avoid the sun during peak-burn hours of 10 a.m. to 4 p.m.
Always use a sunscreen with a Sun Protection Factor (SPF) of 30 or higher, even if you're indoors and sitting near windows. Recent studies show that UV light penetrates glass far more than previously thought.
When outdoors, always wear a hat with a wide brim of at least four inches, as well as clothing made of sun-protective fabric (UV rays can penetrate ordinary thin cloth, the gauzy type we tend to wear in summer months).
Be careful of reflected light which can even "bounce" beneath a sun umbrella. Anything white, including sand and concrete, will magnify the UV rays, and light reflecting off the water is notorious for causing unanticipated sunburns.
Avoid tanning beds.
And because 95 percent of all skin cancers can be cured if caught early, be sure to let us perform an annual screening exam on your skin.