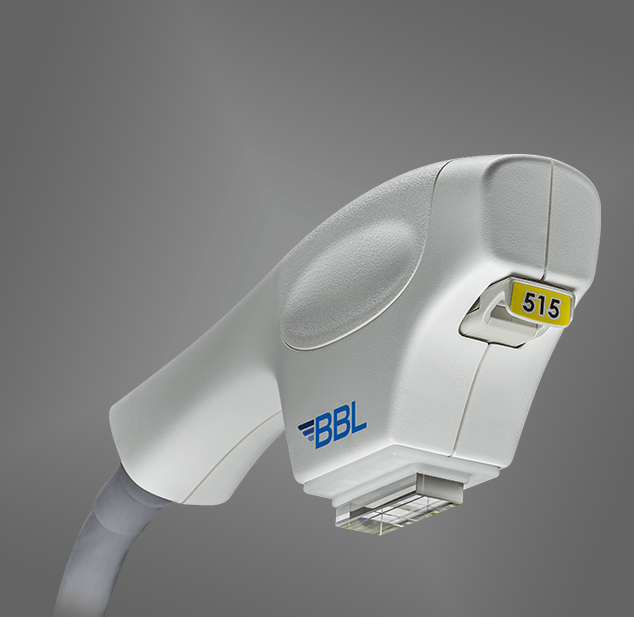 To Lose the Years, Look to the Light
Our board-certified dermatologists are continually searching for the latest cutting-edge technology  so we can offer our patients the most innovative, effective, and comfortable advances in professional skin care. Our most recent find, and one we are very enthusiastic about, is a BroadBand Light™ (BBL) laser treatment that can take years off your complexion in a matter of minutes. Recently approved by the U.S. Food and Drug Administration (FDA), it is a gentle, safe, and targeted procedure for treating freckles, age spots, uneven skin tone and more.
Ironically, while much of the damage we see in our patients results from exposure to sunlight, the intense pulsed light (IPL) featured in the BBL laser procedure can provide the solution. Its gentle energy helps even out skin tone, eliminate superficial surface blood vessels and reduce redness and unsightly brown spots. This procedure thereby restores skin to a more youthful appearance.
What's new about BBL?
The BBL system utilizes broad-spectrum light that is readily absorbed by brown pigments on the skin surface. It destroys these darker-colored cells and replaces them with new, healthy, natural-colored cells. Plus, its broad range of wavelengths allow for treatment of many different skin conditions.
The BBL laser offers faster treatment than other IPL devices.This is because its spot size is larger than that of other IPL devices. Also, the new HERO in motion technology allows for rapid and almost painless full body treatments of the arms, legs, chest, back and any area you desire with less down time and less discomfort. It also provides a series of snap-on and -off filters that are easily exchanged during treatment, precluding the need to switch out hand pieces.
Finally, according to its maker, Sciton, its CoolComfort technology "employs an integrated thermoelectric monitoring assembly, enabling its sapphire crystal and sensors to continually and precisely maintain temperatures from 0° C – 30° C with adjustability of every degree in between." This helps ensure optimal comfort throughout the procedure.
How does BBL work?
As with other laser therapies, BBL's broad-spectrum light energy gently heats targeted upper layers of the skin. This triggers regeneration of the pigmented cells that have been damaged by excessive exposure to sunlight, harsh cleansers or other environmental toxins.
It is clinically proven to increase collagen production, thus leaving your skin tighter, smoother, and more youthful-looking. It also provides a more even skin tone.
Conditions that can be successfully treated with BBL include:
rosacea
freckles and age spots
spider veins
broken capillaries
sun spots
fine lines and wrinkles
acne
excess hair
BBL can also be combined with other skin therapies such as Ultherapy, fillers or Botox to achieve even more satisfying results.
What can you expect?
Prior to treatment, we will advise you to avoid sun exposure, waxing, and tanning lotions. Additionally, stop the use of any topical skin care products containing glycolic acid or retinol for four weeks prior to your session. These substances can make you more sensitive to light.
Your treatment time will vary depending on the size and location of the areas being targeted, but expect to spend up to a half hour per session. While the noninvasive procedure may cause mild discomfort to some people, most patients experience only a slightly warm sensation.
And remember, we also offer the PRO-NOX advanced nitrous oxide delivery system to help keep you as comfortable as possible during treatment.
After treatment, we will apply moisturizer and sunscreen to the treated area, and you will be advised to avoid all sun exposure for up to four weeks afterward. In addition, we will recommend you avoid all scented lotions and harsh scrubbing for up to two weeks after the procedure.
Following treatment, pigmented areas of the skin may temporarily appear darker before they gradually peel off within seven to 14 days. Some patients experience a sunburn-type sensation for a few hours afterward, which is easily relieved with application of an ice pack. There is typically minimal redness and peeling for four days after treatment as the skin sloughs off the old cells.
For optimal results, we recommend two to four treatments per year to maintain the rejuvenating effects.
To find out more about the BBL laser therapy and the new HERO in motion technology and to learn whether you might be a candidate for this revolutionary procedure, contact us today. Mention this post for 15 percent off!