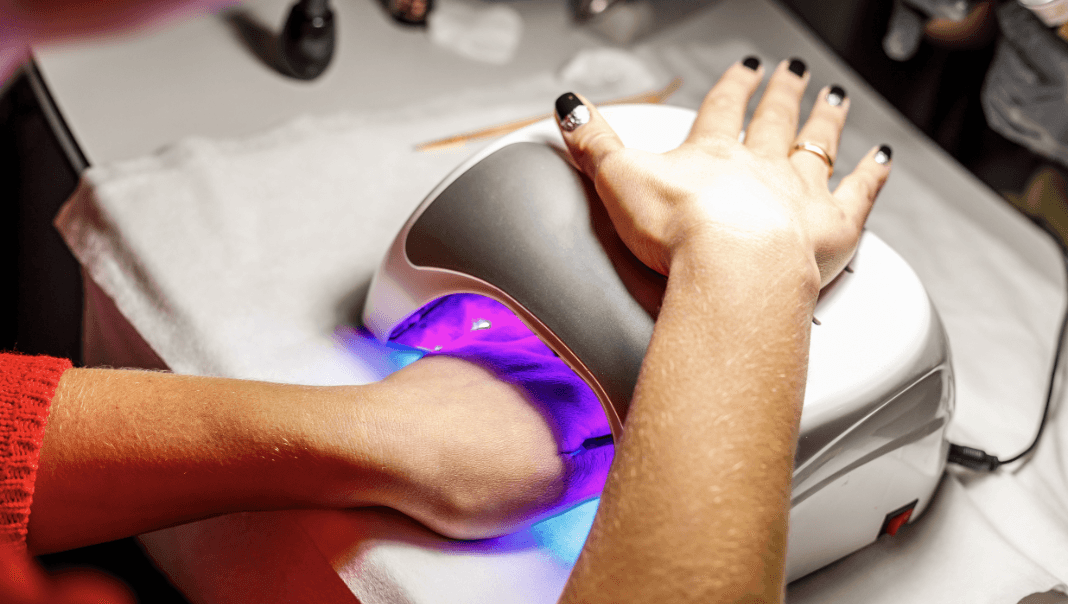 Some Dermatologists Are Skipping Gel Manicures
Gel manicures are such a welcome innovation since the early days of nail polish that—if you were lucky—would last a couple of days without beginning to chip and peel.
But our dermatologists in Jupiter have found that some of our patients have expressed concern since the release of a recent study. It found that radiation from nail dryers might damage DNA and cause cancer-causing mutations in human cells.
The Study
UV-nail polish dryers commonly emit Ultraviolet A (UVA) light. Nail technicians use UV light to dry gel manicures, during which a type of acrylic bonds to the nail so the polish stays on longer and resists chipping.
Recent reports have suggested that long-term use may increase the risk of developing skin cancer. The new study, published in January in the journal Nature Communications, found that exposing certain cell lines from humans and mice for just 20 minutes led to 20-30 percent of the cells' death.
Exposing the cell lines to three consecutive 20-minute sessions caused as much as 70 percent of the cells to die. The rest of the cells experienced mitochondrial and DNA damage consistent with mutation patterns seen in human skin cancer.
Senior author Ludmil Alexandrov, an associate professor of cellular and molecular medicine at the University of California (UC) San Diego, told The Washington Post that researchers cannot conclude, simply based on this study, that these dryers increase cancer risks. Researchers would need to conduct a large-scale epidemiological study to quantify the changes in cancer risk in the general population, he said.
"But we very clearly see that it does negatively affect cells, and it damages DNA," he added.
Although many questioned the limits of the study, it would be unethical to replicate it with actual humans if there's any risk volunteers could develop skin cancer, Dr. Shari Lipner, a dermatologist, and director of the Nail Division at Weill Cornell Medicine told NPR.
"So sometimes cell line studies, even though they're not exactly what's happening in the human [are] kind of our best shot to see what's going on," Lipner, who wasn't involved in the study, said.
Wary Dermatologists
The study was strong enough to convince a number of dermatologists, however, to stop getting gel manicures.
Maria Zhivagui, a postdoctoral researcher at UC San Diego and the first author of the study, told NPR in a phone interview that she was "alarmed" by the strength of the results—especially since she gets gel manicures every two to three weeks.
"When I saw these results, I decided to kind of put a hold on [her manicures] and just mitigate as much as possible my exposure to these risk factors," she said.
Dr. Loretta Davis, the chair of the dermatology department at Augusta University in Georgia, who wasn't involved in the study, told NBC News that she doesn't get gel manicures but would be concerned about the UVA radiation if she did because of the harmful effects of UV rays accumulate over time.
"You're not going to find a dermatologist who doesn't say that UVA is aging us and increasing our risk of skin cancer," she said, adding that using a UV nail dryer every other week is "probably too much."
"If you're going to do this before a wedding and you want to feel special, sure," she added. "But to do it routinely, no I wouldn't do that."
Minimizing Risk
For those who are addicted to the practice, several experts said there might be ways to mitigate the danger, including using a water-resistant, broad-spectrum sunscreen of at least 50 SPF on the hands.
Melissa Piliang, a dermatologist at the Cleveland Clinic, told The Post that such a sunscreen should also be a physical blocker sunscreen containing zinc oxide or titanium dioxide that activates the lotion as soon as it is applied to the skin.
Other sunscreens may take longer to start protecting the skin, "so you may already have your manicure done before the other ingredients would be active," she said.
Other experts recommend investing in a pair of fingerless, UV-absorbing gloves that leave only the nails exposed. Oddly, the nails themselves are "practically impermeable" to UV light, Lipner told NPR.
Dip powders, which use a colored-acrylic, polymer-based powder that air-dries, are also a safe alternative, dermatologists say. Dip powders, although more expensive than gel manicures, can last for several weeks.
CNN reports that gel nail wraps or strips are stick-on gel nail products that don't always require being set by UV nail dryers. And NPR noted that some brands make long-lasting, fast-drying gel polish that doesn't need to be cured by UV light.
But the best approach may be returning to the days of old-fashioned nail polish, which doesn't require UV dryers to cure.
Davis told NBC she thinks some people may decide exposure to the UV light during a gel manicure just isn't worth the gamble, given how much we still don't know.
"People don't want to find out five years later that they were doing something risky and they could have taken precautions to protect their hands," she said.