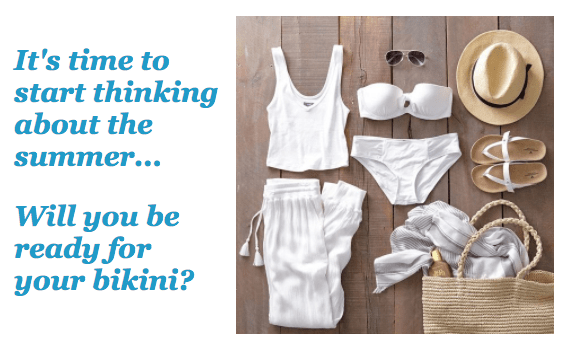 TruSculpt Your Way to A Summer Body
Summer's ready for you, even if you're not ready for her. Here in South Florida, the temperatures are in the 80s, the beach is beckoning, and maybe the winter weight hasn't taken your hints to leave.
Fear not: Your board-certified Medical Providers at Genesis Dermatology have just the thing: truSculpt, the latest new energy device that we can use to help get your summer body slim and swimsuit-ready.
What is truSculpt? It is a breakthrough in the non-invasive treatment of problem areas on the body, the next generation in body sculpting and contouring. This procedure uses a radio frequency (RF) device to deliver precise, deep-heat treatment to targeted areas of the body for sculpting, tightening, and fat reduction. Created to address a wide variety of aesthetic concerns, it works in as little as two sessions and—unlike predecessor body-sculpting processes—is virtually painless. No anesthetic is required before the procedure, and there is no downtime afterward.
Like other similar processes, this FDA-approved procedure works by targeting and disrupting specific concentrations of fat cells, with no harm to the skin's surface. It uses warming RF energy to therapeutically heat deep layers of fat cells, allowing them to break up and then be absorbed and released by the body.
The level of heat is not only adjusted for each patient's comfort level, but to deliver optimal results. Maintaining peak temperature is as important as reaching peak temperature. In addition to the numerous advanced features integrated into truSculpt, the system features a built-in temperature monitoring and feedback system that provides real-time readings of skin temperature to ensure that required therapeutic parameters are achieved and sustained for a minimum of three minutes. In addition, for your maximum comfort and safety, the device's design includes a unique coating on the electrode surface that eliminates potential hot spots or edge effects.
TruSculpt is ideal for both men and women, with full results expected within four to six weeks, although some claim they can see immediate results. TruSculpt is designed for body contouring, body sculpting, and reducing the appearance of cellulite. Most effective on target areas – the abdomen, thighs and buttocks, it can be used anywhere on the body to reduce unwanted areas of unsightly fat.
Think truSculpt might be right for you? Now, for a limited time only, buy 10 stamps and get 5 free ($750 value) or buy 20 stamps and get 12 free ($1,800 value) when you book your truSculpt appointment at Genesis Dermatology.