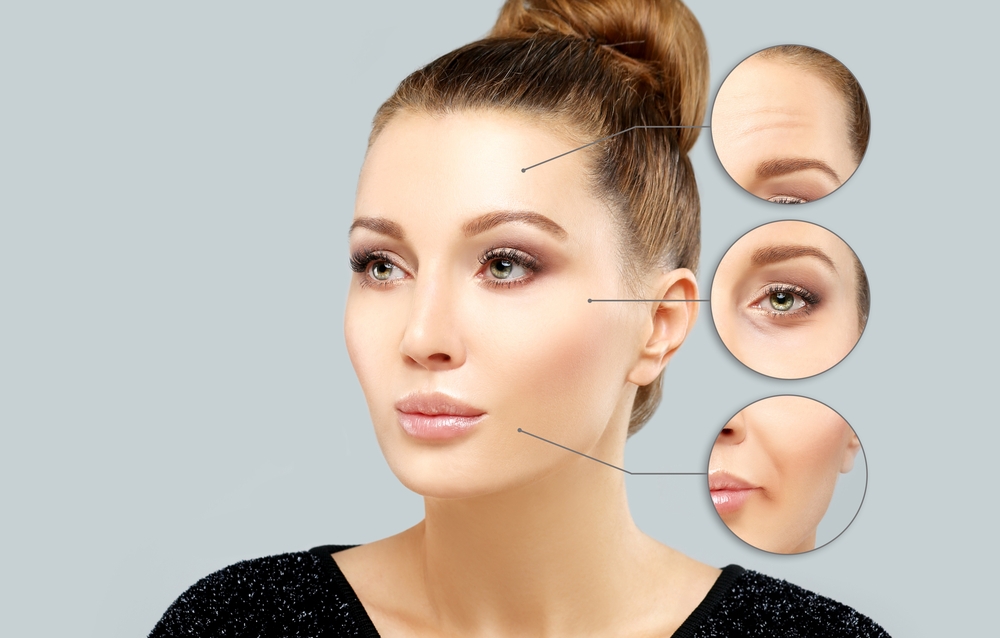 Botox or Dermal Fillers – Which One is Right for You?
Because Botox and dermal fillers are both used to reduce signs of aging, your board-certified dermatologists at Genesis Dermatology in Jupiter, Florida, frequently find their clients using these terms interchangeably. But they are actually two different types of procedures that work differently on the face and hands.
So let's look at each, and try to clear up the confusion.
How do they work?
Botox is a purified form of botulinum toxin that is used to temporarily inactivate the muscles of the face, primarily those between the eyebrows, the forehead,  adjacent to the eyes, and the neck that have been used for producing habitual expressions such as laugh lines or frowns, and thus produce deep furrows, causing an aged appearance. (Botox has also more recently been successfully employed to prevent migraines by relaxing the frown muscles.) It works by blocking the action of nerves which cause muscles to contract, without damaging the muscles or nerves themselves.
There are a wide variety of dermal fillers. They include Juvederm, Restylane, Radiesse, and Sculptra, among others we offer. Their compositions vary, but in general they are all used to plump up sagging skin that has lost its natural underlying collagen support, thus producing wrinkles and the appearance of aging. We lose volume as we age and the fillers help maintain a more youthful volume.
Both are injectable. The Botox cosmetic treatment requires no anesthesia and can be administered in as little as 10 minutes. There is no downtime or recovery afterward, and you will begin to notice results in as little as 24 to 48 hours, with the full effect apparent within a week or two.
Dermal fillers are also non-surgical treatments requiring no downtime or recovery, and the effects are immediate, though it can take as long as two weeks to notice the full effect.
Where can they be used?
Use of Botox is generally restricted to the forehead and around the eyes, because that is where dynamic muscles work to cause unwelcome lines or furrows, and as discussed above, the purpose of Botox is to prevent those muscles from contracting. It also works well in the neck to preventatively keep the creping away.
Dermal fillers can be used anywhere on the body that skin needs "plumping up" to reduce the appearance of wrinkles. This includes the cheek bone area, the "parentheses" beside the mouth, even the lips to impart a fuller appearance, or the hands to make them appear more youthful.
What are the side effects of each?
After a Botox treatment, you may notice small red spots at the injection site immediately after treatment, but they disappear within a few minutes. Some patients also experience mild bruising, especially if they are taking any type of blood thinning medication. Headaches, eye redness and irritation, and drooping eyelids have also been reported, but these usually resolve themselves fairly quickly and are extremely rare.
Although severe side effects with the various dermal fillers are rare, some of the more common side effects could include numbness, redness, bruising, infection, itching, or swelling. These disappear in a matter of days. We use the advanced canula injection technique for minimal discomfort and bruising.
How long do the results last?
With Botox, most patients see significant improvement within 10 days, with continued improvement up to a month after treatment. Most Botox treatments will last up to four months.
The dermal fillers all perform differently, but their effects can last anywhere from four months to as long as two years.
Which is right for me?
That's what we can help you decide when you come in for a consultation. We will explore your goals, explain both procedures in depth, and encourage you to ask any questions. Both Botox and the various dermal fillers have been used successfully with effective results for years. So why not schedule an appointment with us today and see how easily we can help you toward a fresher, more youthful appearance.
Ask us about our Botox discount days!