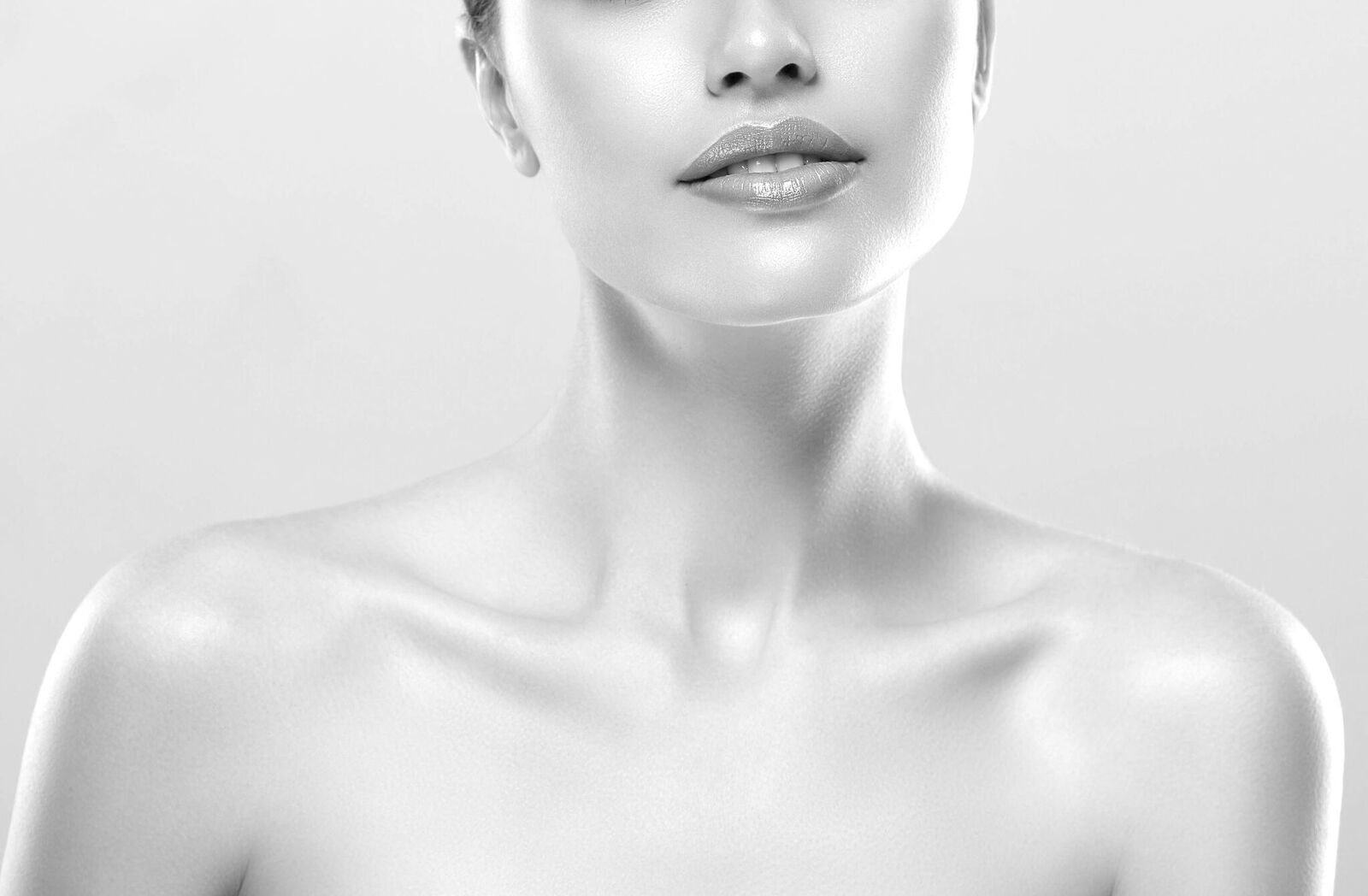 There's No Need To Feel Bad About Your Neck
Ten years ago, the late writer/director Nora Ephron wrote a book of essays titled, "I Feel Bad About My Neck." It was a popular book because so many women could empathize with her sentiment, along with her insightful wit. But your board-certified dermatologists in Jupiter, FL, at Genesis Dermatology, want to assure you that you can do something about the unsightly wrinkles, sagging, and thick bands on the neck that add to the appearance of aging.
First, let's look at the causes of neck wrinkles and sagging. Some of it is genetic. But, as with skin on other areas of your body, the skin on your neck is supported by collagen and elastin, which begins to break down not only with age, but with such habits as exposure to the ultraviolet (UV) light of the sun, pollution, smoking and nutrition.
The skin on the neck is particularly susceptible to damage because it is especially thin, so this is often the first place that you will notice signs of aging. It's also a frequently neglected area in skin-care routines, including when applying sunscreen.
Other causes include extreme weight loss which leaves the skin on the neck stretched and loose, and a habit of continually looking down, as in reading or perusing your smartphone, which causes the horizontal creases in the neck. In addition, the vertical muscles beneath the chin that are responsible for the unfortunate "turkey neck" appearance—called platysmal bands—tend to thicken with age and become more prominent as the skin loosens and the supportive fat tissue beneath the skin begins to break down. They can also pull the jaw muscles downward, resulting in that tired appearance on the jowls.
One way to reduce the appearance of fine lines and wrinkles as well as tightening the skin on your neck is to use moisturizing creams, some of which include retinol and Vitamin E, and wrinkle creams containing glycolic acid or a new TriHex technology called Alastin. When applying these creams, be sure to apply them with an upward motion from your collarbone to your chin to avoid pulling skin downward and exacerbating the problem.
Surgery is always an option for treatment of more severe cases, but depending on the cause, we have many non-surgical ways to improve the appearance of your neck.
This treatment is a non-invasive procedure used on an outpatient basis which can help lift and tighten skin. It employs ultrasound therapy to stimulate collagen to regenerate in the treated areas. As the collagen begins to regenerate, it will gradually lift, tone, and tighten the areas treated, and provide the skin a smoother, more youthful appearance.
This is another alternative to surgery that is non-invasive and can be performed on an outpatient basis. It uses infrared light to safely heat the deeper layers of the skin to stimulate the growth of collagen while also tightening existing tissues to produce a gradual improvement in the neck's appearance.
Safe for all skin types, TruSculpt is another non-invasive procedure that uses RF energy for deep tissue heating. This treatment tightens skin and melts away fat on targeted body areas, including beneath the chin. It will destroy fat cells in this area, and results usually take a few treatments.
In addition to its numerous other uses, Botox injections can be used in the neck, where it will soften the platysmal bands, as well as tightening, smoothing, and lifting the skin. Botox can also be used along with any of the treatments mentioned above, as well as others we might employ to address this problem area.
Absorbable sutures can be placed in the neck area to help lift and tighten the neck area to help lift and tighten the neck for a more youthful appearance. The sutures slowly absorb and cause your skin to produce more collagen.
If you're one of the millions of women who feel bad about your neck, why not schedule a consultation with our experienced dermatologists, who can show you why you don't have to spend your life in turtlenecks and scarves.
Mention this post today and get 15% OFF our most popular neck cream: Restorative Neck Complex with TriHex Technology by ALASTIN Skincare!