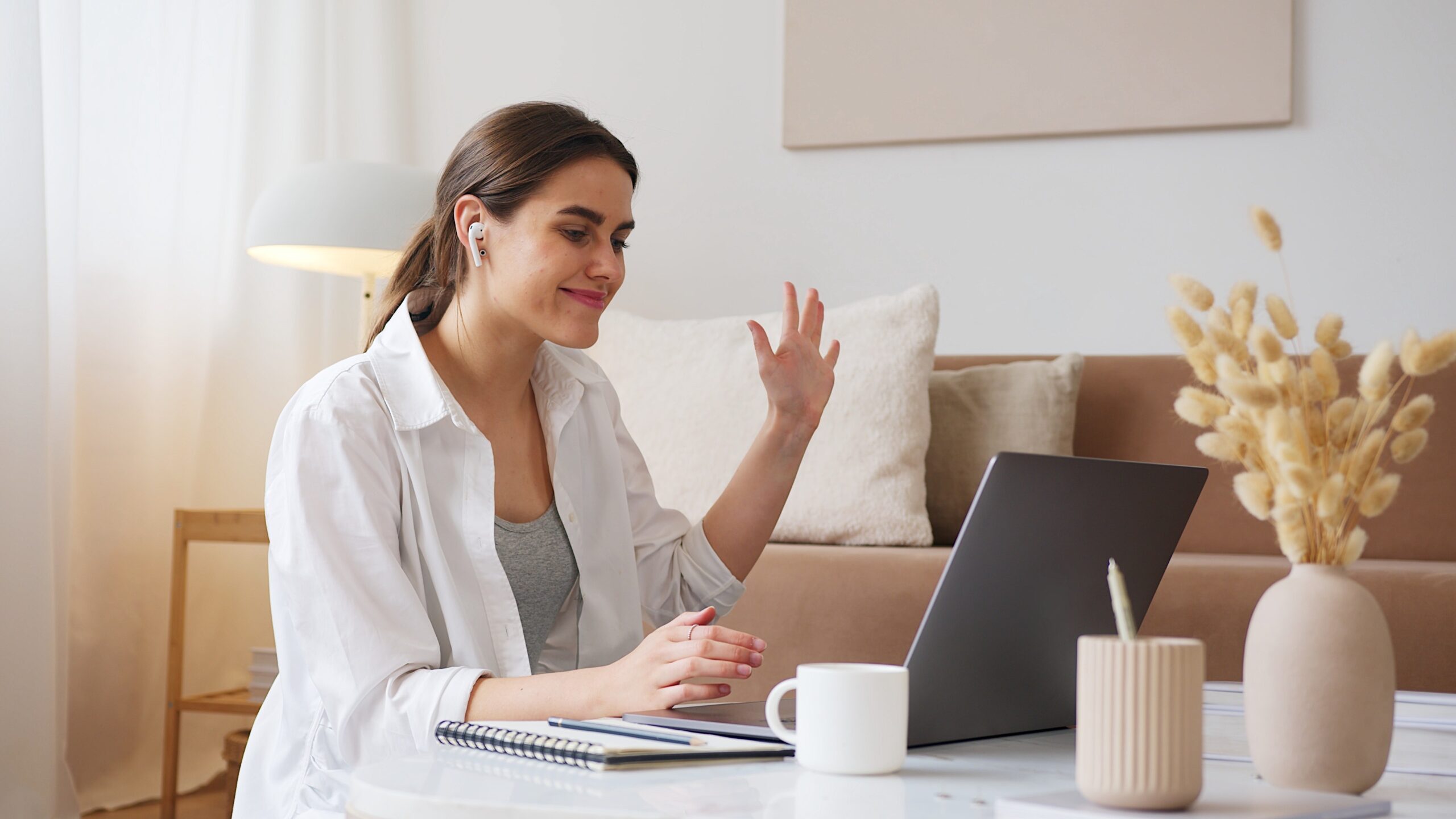 Getting Your Face Zoom-Ready
Our board-certified dermatologists think were all so lucky that Zoom arrived just about the time the coronavirus pandemic began spreading widely in the U.S. It enabled many of us to work from home and stay in touch virtually with family and friends. But have you notice your Zoom face?
Zoom constantly shoves our face in our face, so to speak. In other words, while we're watching everyone else we're talking with, we're also continuously confronted with our own image.
It's not just on Zoom.
Our faces are also the only thing people see of us on Skype, FaceTime, and Microsoft Teams. This has reportedly resulted in an upsurge in people looking toward plastic surgery and cosmetic procedures to improve their appearance.
LaingBuisson, a healthcare business intelligence site that advises Britain's Office for National Statistics (ONI), is noticing this trend. This month it reported more people looking at themselves in screens sparked a demand for cosmetic procedures. People are scheduling face and neck lifts, cosmetic dentistry and hair restoration to maintain a professional look.
"The use of video calling via Skype, FaceTime, Zoom, and Microsoft Teams has apparently triggered significant interest and demand for those wishing to 'polish' their appearance," said Liz Heath, author of the LaingBuisson report.
Look good, feel good.
And it isn't just British women who are experiencing Zoom gloom. From Paris to Melbourne to New York, as well as right here in Jupiter, everyone wants to look better.
Suzanne Trott, a board-certified plastic surgeon in Beverly Hills, said it's not necessarily just about how you look on Zoom, but about how you feel in general that makes cosmetic procedures worthwhile.
"When you feel more confident, you will project a more positive image, and you will actually be more productive and successful in your work," she told The Washington Post.
How we can help
If you've been thinking about ways to enhance your Zoom face, here are just a few of the many cutting-edge procedures we offer.
Our laser dermatology offerings include some of the most powerful tools available. We can help minimize fine lines and wrinkles, smooth out rough, uneven skin, and provide a fresher, glowing appearance.
BroadBand Light™ (BBL)
A laser treatment that can take years off your complexion in a matter of minutes. The BBL system utilizes broad-spectrum light that is readily absorbed by brown pigments on the skin surface. It destroys these darker-colored cells and replaces them with new, healthy, natural-colored cells. And its broad range of wavelengths allow for treatment of many different skin conditions.
SilkPeel Dermalinfusion
This treatment uses water (hydrodermabrasion) in conjunction with a diamond tip wand instead of the harsher crystal. This leaves the skin feeling silky, clear, and refreshed. The procedure gently exfoliates and suctions away the dead, outer layer of the skin, stimulating collagen production to foster the growth of new, healthy cells.
Halo
Halo is a hybrid fractional laser system. It uses a combination of wavelengths to correct visible signs of sun damage or aging. It also treats fine lines, enlarged pores and uneven skin tone or texture.
Ultherapy 
This non-invasive procedure that lifts and tightens the skin of your face, neck and décolletage with minimal downtime. The use of ultrasound energy boosts your own natural production of collagen and elastin for natural looking results.
Emsculpt NEO
And of course, we have just introduced our new Emsculpt NEO body contouring process. It is an FDA-approved device for body sculpting. Emsculpt NEO builds muscles and burns fat, which delivers high-intensity focused electromagnetic energy (HIFEM) pulses to the muscle tissue.
We also feature many of the traditional cosmetic procedures to improve and enhance the appearance of your skin. We offer Kybella, Botox, dermal fillers, peels, Novathreads and Platelet-Rich Plasma Therapy (PRP).
For your comfort and safety
In addition, we offer the revolutionary PRO-NOX nitrous oxide delivery system. This helps keep you as comfortable as possible during treatment. As the safest nitrous oxide mixer available, it not only provides pain relief, but also helps lessen stress for our patients who may feel some anxiety before or during a procedure.
And, to ensure the health of our patients and staff, we have instituted extensive safety measures to contain the spread of the coronavirus.
"When performed safely, there's no extra risk of COVID-19 from cosmetic surgery," Dr. Daniel Lanzer, an Australian plastic surgeon, told The Washington Post.
So what are you waiting for? Call today to schedule an appointment to explore the many ways we can help make your face Zoom-ready.