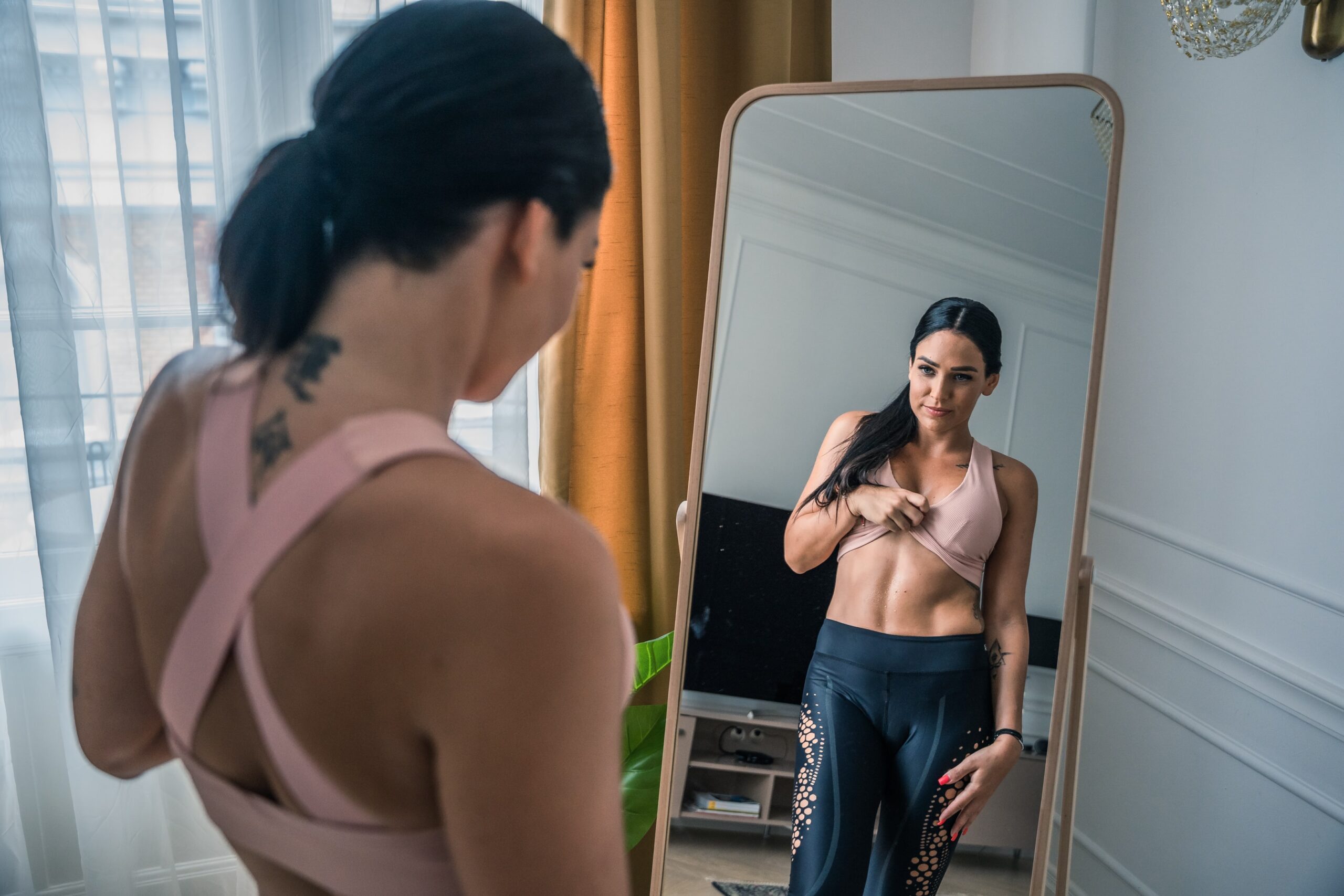 Emsculpt NEO Frequently Asked Questions (FAQs)
With the soaring popularity of the new Emsculpt NEO device for body shaping, our board-certified dermatologists have been receiving numerous questions from our clients about this revolutionary device for effortlessly trimming problem areas and building muscle. So we thought we'd answer some of the more frequently asked ones here.
For an introduction to the Emsculpt NEO, including how it works and what it can do for you, please see our earlier blog, Pandemic Weight: How to Lose the Extra Pudge.
How is Emsculpt NEO different?
Emsculpt NEO, launched in the fall of last year, is a next-generation Emsculpt device. It is the only non-invasive body shaping procedure that provides fat elimination and muscle building in a single 30-minute session. It combines high-intensity focused electromagnetic (HIFEM) technology with radiofrequency (RF) heat energy to burn fat more effectively.
There is no other device in the aesthetic field that both treats fat and builds muscle at the same time.
"You're given a simultaneous treatment, so you're getting two treatments at one time," Dr. Yael Halaas, a New York plastic surgeon, told New Beauty magazine. "You're not just getting the benefits of those treatments individually; scientifically it seems to be giving a better effect than just one treatment alone."
We looked at the results of seven clinical studies conducted on the revolutionary Emsculpt NEO. They found it produced on average 25 percent more muscle and 30 percent less fat than its predecessor, Emsculpt.
Finally, unlike liposuction, Emsculpt NEO is non-invasive. There are no needles, surgery, or anesthesia required. And there is no downtime.
Is Emsculpt NEO safe?
The U.S. FDA approved the new Emsculpt device for use for non-invasive lipolysis (breakdown of fat) of the abdomen and thighs. It has also been cleared for:
improvement of abdominal tone
strengthening of the abdominal muscles
development of a firmer abdomen
strengthening, toning, firming of buttocks, thighs, and calves
improvement of muscle tone and firmness
strengthening muscles in the arms
Who can it help?
"The ideal candidates are healthy women and men with a BMI [ratio] of 35 or less, who want to eliminate pockets of stubborn fat and build more muscle mass in the buttocks, stomach, legs, and upper arms," celebrity dermatologist Dr. Paul Jarrod Frank, told Bustle.
It has also proven effective for treating diastasis recti, the muscle separation in the abdominal muscles common after pregnancy. Although significant separation should be treated with the traditional tummy tuck, the Emsculpt NEO can help those with minor cases avoid surgery.
Can it replace exercise?
Let's say it can complement exercise, because you still need regular, vigorous exercise for your overall health. In fact, many who have used Emsculpt NEO report their endurance during exercise actually improves, because the treatment increases muscle mass and strength.
John Jakicic, PhD, chair of the department of health and physical activity at the University of Pittsburgh, told Health magazine that, while Emsculpt is "stimulating the muscles to fire . . . it's not doing what exercise does for you.
"If I'm doing a squat," he explained, "I have my glutes and quadriceps firing, I have my calves firing, my low back it working, and it's increasing my heart rate, so I'm stimulating more than just one muscle."
Are there any side effects?
Unlike with other slimming procedures, the non-invasive Emsculpt NEO treatments have no side effects other than possible mild muscle soreness the next day, as you'd feel after any vigorous workout. This effect is mitigated during the treatment, however, by regular break periods that allow the muscles to release lactic acid and minimize next-day soreness.
The RF technology (which is exclusive to Emsculpt NEO) provides gentle heat to the area to be treated, preparing the muscles for exposure to stress. This is similar to what a warm-up period offers prior to a workout, enhancing the HIFEM effect.
And remember, we also offer the cutting-edge PRO-NOX nitrous oxide delivery system to help keep you as comfortable as possible during treatment.
How do I have to prepare for Emsculpt treatments?
Just show up for your appointment at our offices. There are no special supplements or regimens required. Emsculpt NEO works best for those who typically follow a healthy diet and exercise regularly, and are just looking to sculpt and trim stubborn problem areas.
So if this safe, non-invasive procedure is what you've been looking for, give us a call today to find out more.