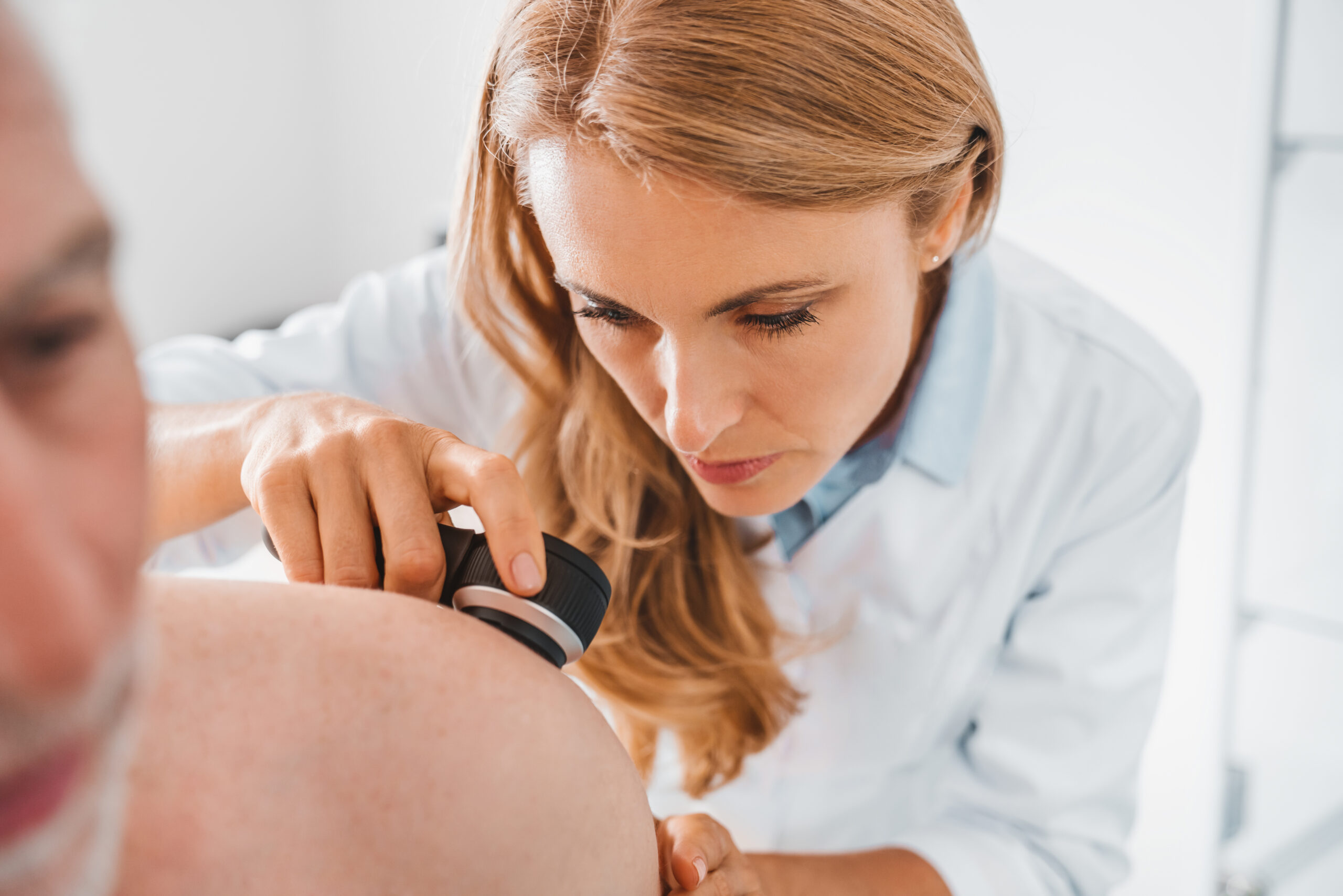 The Advantages of Consulting a Board-Certified Dermatologist
We are proud to have board-certified dermatologists at Genesis Dermatology in Jupiter, Florida. But many people don't know quite what that means. We want to explain why that title can be important when seeking any type of care for your skin.
More than skin-deep
Your skin is the largest organ in your body. People often don't think of skin as an organ, but just the covering for the rest of their organs and bones. Skin comprises cells and tissues that keep water, dirt, and germs outside the body, It also regulates body temperature, produces vitamin D, and provides sensations such as touch, heat, cold, and pain.
Made up of the epidermis, the dermis, and the hypodermis, this complex system of nerve endings, capillaries, sweat glands, muscles, hair follicles, the protein keratin, and so forth also interacts with other organs in your body. Therefore, your skin can also signal potential issues elsewhere in the body.
For example, psoriasis may increase a person's risk of developing high blood pressure, unhealthy cholesterol levels, and diabetes. A pimple that won't go away may signal skin cancer.
There are more than 3,000 different conditions and diseases that can affect the skin, hair, and nails. When looking for a dermatologist to treat skin problems, find one with more than just a license to practice. You should also look for one with more than the minimum medical requirements to specialize in deeper skin care issues.
Extensive medical schooling
Becoming board-certified is optional for those who have completed the required medical schooling in dermatology. It signifies someone with sufficient extensive specialized training to pass the rigorous evaluation by the non-profit American Board of Internal Medicine.
According to the American Academy of Dermatology (AAD), a board-certified dermatologist is a doctor who has:
completed medical school and then three to four years of advanced medical training in treating diseases of the skin, hair, and nails
passed rigorous exams in dermatology
made a commitment to keep up on the latest advances in dermatology
In addition, when you see the letters FAAD by a dermatologist's name (as with our Dr. Shawna Flanagan), you know you're seeing a doctor who:
is board-certified
has the most rigorous medical education and training in dermatology
keeps up with medical advancements
is a member of the AAD
Some board-certified dermatologists, such as our Dr. Flanagan, also pursue an additional type of advanced training, known as Mohs (pronounced "moes") surgery.
This is a specialized surgical technique used in the treatment of skin cancer that offers a unique benefit. During surgery, the surgeon can see where the cancer stops. This allows you to keep as much healthy skin as possible. This is especially important when skin cancer develops in an area with little tissue beneath, such as an eyelid, ear, or hand. Mohs surgery also has a higher cure rate than other surgical techniques.
So when you consult a board-certified dermatologist, you're seeing someone who has completed a minimum of eight years of medical education and between 12,000-16,000 patient-care hours during their training.
Wide-ranging practice
Some dermatologists may be perfectly capable of administering such cosmetic procedures as Botox injections or treating warts or a rash. But because of their in-depth background, a board-certified dermatologist can also treat patients who:
may have one of the many types of skin cancer
want to remove excess fat or hair
are seeking the best way to retain or regain a more youthful appearance
are suffering from urinary incontinence
have a mysterious rash that won't go away
want to minimize scars, blemishes, or other unsightly skin conditions
are seeking recommendations for the safest and most effective skin preparations
The AAD explains, "People trust their cosmetic concerns to board-certified dermatologists because these doctors have advanced knowledge of cosmetic treatments. They also know the skin and the anatomy of the nerves and muscles that lie beneath the skin. This expertise helps them choose the best cosmetic approach for each patient, which helps to avoid issues with cosmetic treatments and correct an issue quickly if it happens."
So when you come to Genesis Dermatology in Jupiter, you know you'll be under the care of someone who has received the most specialized, up-to-date training available. Using the latest state-of-the art techniques and cutting-edge technology, we are dedicated to the highest quality of patient care with a personalized treatment program.
Be sure to contact us today for all your medical and cosmetic skin care needs.