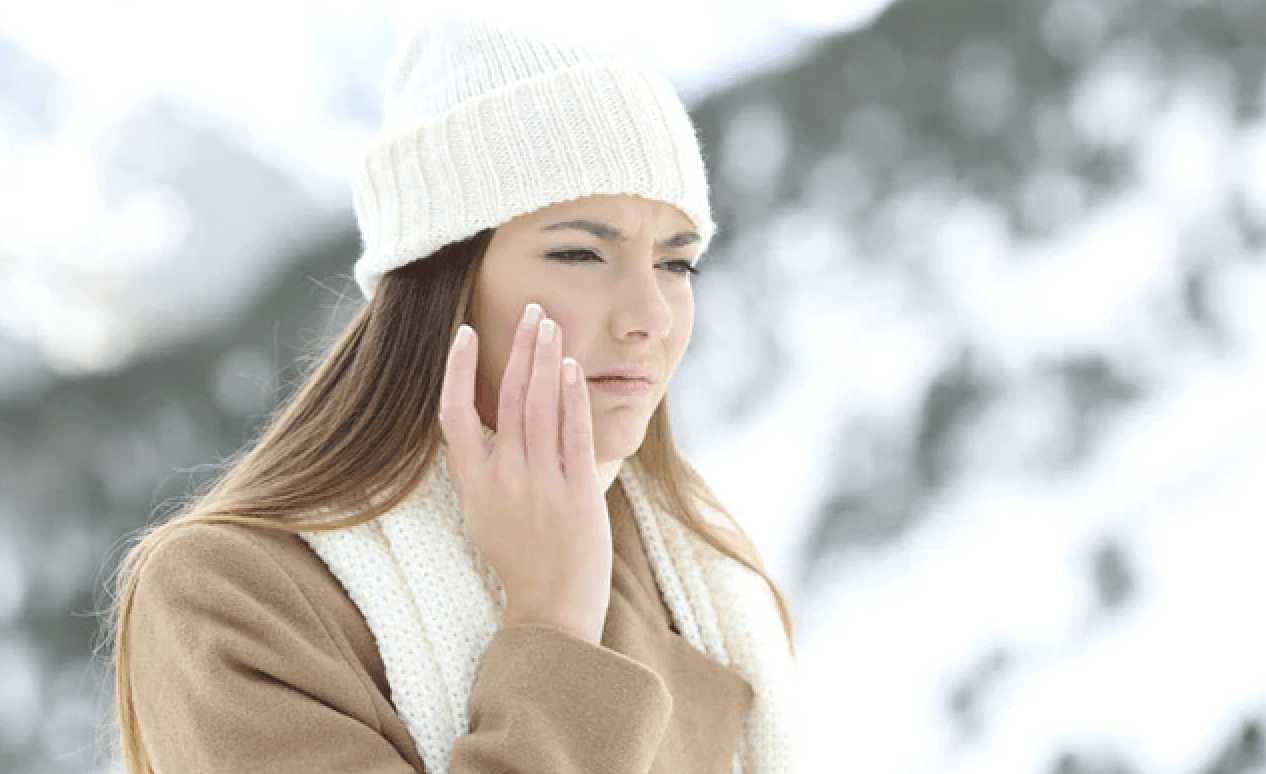 How to Help Your Skin Flourish in Winter
We here in Florida like to think we're immune from winter's effects, but as we saw so vividly last month, Mother Nature sometimes has her own ideas about what constitutes appropriate winter weather in our state.
Even without cold blasts from the north, your skin will tend to be drier this time of year because of lower humidity and you need to give it some extra tender loving care. So our board-certified dermatologists in Jupiter want to offer a few tips on ways to help keep your skin glowing all through the winter.
Humidify
Start by replacing the humidity the dry air pulls from your skin. A humidifier in the home can help raise the moisture indoors, so using a humidifier—at least overnight in your bedroom—will help counteract the dry indoor air. Better yet, place several throughout the home to maintain moisture more evenly.
Drink In
Because you're not overheating as you would in summer, you might forget to drink the eight glasses of water (eight ounces each) that helps hydrate from within. But water not only helps plump skin cells, it also provides the fluid needed to help flush toxins from your body.
Don't Drink Up
Avoid diuretics like caffeine and alcohol, which pulls moisture from your cells and dries out your skin. Alcohol is especially damaging, because it also inflames skin tissue, making it feel itchy and dry.
Skip Hot Water
You might think that spending time in the water will help moisturize your skin, but long, hot showers and hot baths can strip your skin of the surface oils it needs to retain moisture. Instead, use lukewarm water along with baking soda or oatmeal products, and reduce the amount of time you spend bathing and showering to less than 10 minutes.
Baby Your Skin
In addition, this is the time to drop harsh cleansing routines that can be too rough on winter-dried skin. Look for gentle cleansers, like Cetaphil or pHisoDerm, that won't strip skin of its natural lipids. Blot your skin gently with a towel and apply moisturizer immediately after washing to help hold in moisture. Also, avoid products that contain alcohol, which will dry out your skin.
Exfoliate Gently
It may seem counterintuitive to think of exfoliation—which removes dead skin and helps stimulate new cell growth—as something you can do gently, but a creamy product containing lactic acid can brighten your complexion while moisturizing at the same time.
Dry brushing is another way to exfoliate the skin gently and promote blood flow. Use a brush with soft bristles, and use a light touch. Follow a dry-brushing session by rinsing the skin and moisturizing it. Don't use this technique if your skin is irritated or inflamed.
What to Wear
Unless your skin is naturally oily, your wintertime moisturizer should be oil-based vs. water-based, but look for the kinds of oils that won't clog pores, such as almond oil, avocado oil, jojoba oil, shea butter, lanolin, hyaluronic acid, mineral oil, and petrolatum.
If your skin is naturally oily, however, opt for light, water-based moisturizers.
Avoid skin-care products that contain alcohol, fragrance, retinol, glycolic acid, salicylic acid, or alpha-hydroxy acid (AHA), which can irritate the skin.
Watch Your Diet
It's important to eat well year-round because as you know, what you eat shows up on your skin. But this time of year it's especially important to provide your body with healthy fats that can help hydrate your skin from within. Add extra-virgin olive oil (EVOO) to your diet, along with walnuts, avocados, beans, and berries, which also provide essential nutrients your skin needs to look its best.
In addition, load up on water-rich foods like dark greens, melons, oranges, celery, cucumbers, and so on.
Protect, Protect, Protect
Finally, just because the sun has dipped further toward the equator doesn't mean we don't still get plenty of ultraviolet (UV) light here in southern Florida over the winter. Be sure to keep using your SPF 30-or-higher sunscreen when you go outdoors, even on cloudy days. And look for moisturizing sunscreen products, as opposed to sprays or lotions.
Talk to Us
If you're experiencing persistent dry skin issues or an outbreak of eczema or other problems that these tips don't solve, let us know. We can help pinpoint the problem and recommend a skincare routine that's right for you.